Mark Zuckerberg
Mark Zuckerberg is the executive chairman, chief executive officer, and controlling shareholder of Meta platforms. He is known for co-founding the social media website Facebook.
| | |
| --- | --- |
| Born | May 14, 1984 (White Plains, New York, U.S.) |
| Height | 5 ft 6 in (171 cm) |
| Father | Edward Zuckerberg |
| Mother | Karen Kempner |
| Spouse | Priscilla Chan |
Bio
---
Mark Elliot Zuckerberg was born in White Plains, New York, on May 14, 1984. Mark is an American business magnate, internet entrepreneur, and philanthropist.
Zuckerberg launched Facebook in February 2004 with his roommates while he was in Harvard University.Originally launched to select college campuses, the site expanded rapidly and eventually beyond colleges.
Zuckerberg took the company public in May 2012 with majority shares. In 2007, at age 23, he became the world's youngest self-made billionaire.He has used his funds to organize multiple philanthropic endeavors, including the Chan Zuckerberg Initiative.
Family
Mark Elliot Zuckerberg was born in White Plains, New York, on May 14, 1984, the son of psychiatrist Karen Kempner and dentist Edward Zuckerberg. He and his three sisters (Arielle, businesswoman Randi, and writer Donna) were raised in a Reform Jewish household in Dobbs Ferry, New York. His great-grandparents were Jewish emigrants from Austria, Germany, and Poland.
Mark married Priscilla Chen on May 19, 2012 in a private ceremony in Mark's house's backyard.Priscilla Chan is an American philanthropist and a former pediatrician. Mark and Priscilla have 2 daughters and are expecting a third one soon.
Education
Mark completed his high school at Ardsley High School and then transferred to Phillips Exeter Academy. Then he got admission to Harvard University in 2002 to study Psychology and Computer science. There he was in Kirkland House and Alpha epsilon. Mark did not stay for long at Harvard, as programming for Facebook started in 2003. He left the college while in the 2nd year of his degree.
Software development
Zuckerberg began using computers and writing software in middle school.During Zuckerberg's high-school years, he worked to build a music player called the Synapse Media Player.
In his sophomore year, he wrote a program that he called CourseMatch, which allowed users to make class selection decisions based on the choices of other students and also to help them form study groups.
A short time later, he created a different program he initially called Facemash that let students select the best-looking person from a choice of photos.The site went up over a weekend, the college shut it down, because its popularity had overwhelmed one of Harvard's network switches and prevented students from accessing the Internet.
Career
---
Facebook
In January 2004, Zuckerberg began writing code for a new website. On February 4, 2004, Zuckerberg launched "Thefacebook", originally located at thefacebook.com, in partnership with his roommates Eduardo Saverin, Andrew McCollum, Dustin Moskovitz, and Chris Hughes.
Six days after the site launched, three Harvard seniors accused Zuckerberg of intentionally misleading them into believing he would help them build a social network called HarvardConnection.com, while he was instead using their ideas to build a competing product.
Following the official launch of the Facebook social media platform, the three filed a lawsuit against Zuckerberg that resulted in a settlement. The agreed settlement was for 1.2 million Facebook shares and $20 million in cash.
Furthermore Zuckerberg decided to spread it to other schools. Zuckerberg dropped out of Harvard in his sophomore year in order to complete the project & moved to Palo Alto, California. According to Zuckerberg, the group planned to return to Harvard, but they eventually decided to remain in California, where Zuckerberg appreciated the center of computer technology in California.
On October 1, 2012, Zuckerberg visited Russian Prime Minister Dmitry Medvedev in Moscow to stimulate social media innovation in Russia and to boost Facebook's position in the Russian market.
On August 19, 2013, The Washington Post reported that Zuckerberg's Facebook profile was hacked by an unemployed web developer.
Zuckerberg fielded questions during a live Q&A session. The founder and CEO explained that he does not believe Facebook is a waste of time, because it facilitates social engagement, and participating in a public session was so that he could "learn how to better serve the community".
Zuckerberg receives a one-dollar salary as CEO of Facebook. In June 2016, Business Insider named Zuckerberg one of the "Top 10 Business Visionaries Creating Value for the World" due to the fact that he and his wife "pledged to give away 99% of their wealth—which was then estimated at $55.0 billion."
In January 2019, Zuckerberg laid plans to integrate an end-to-end encrypted system for three major social media platforms, including Facebook, Instagram and WhatsApp. On August 14, 2020, Facebook integrated the chat systems for Instagram and Messenger on both iOS and Android devices. The update encouraged cross-communication between Instagram and Facebook users.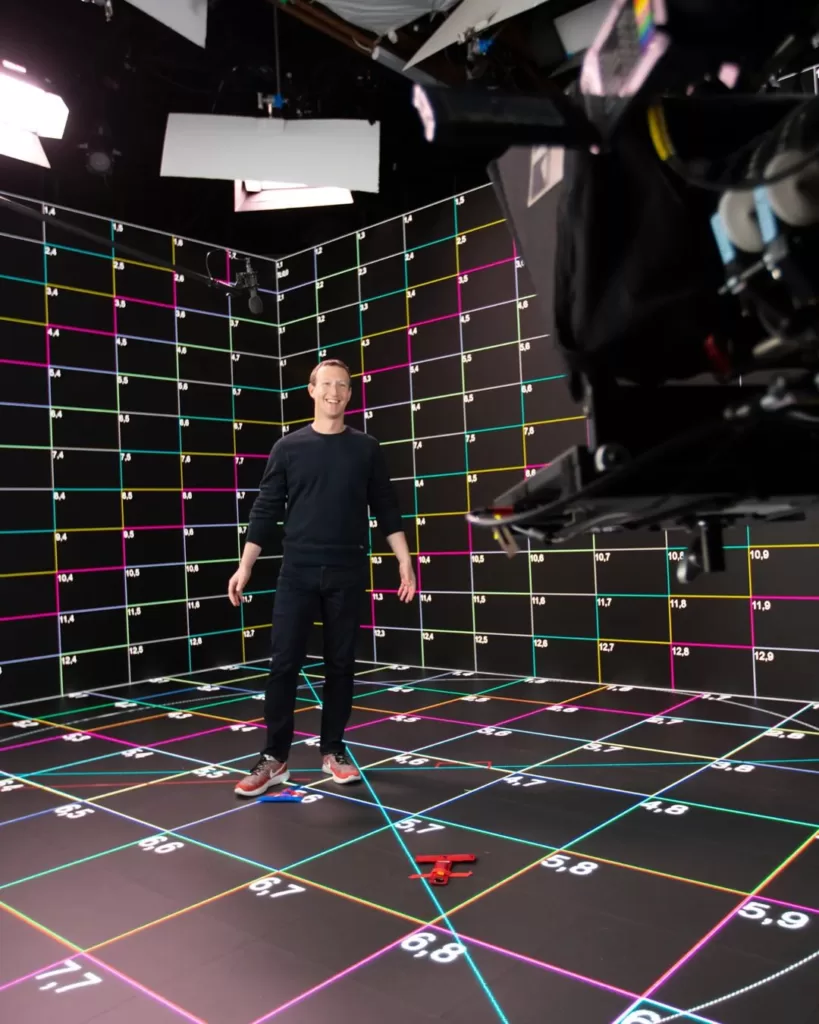 Other projects
In August 2004, Zuckerberg, Andrew McCollum, Adam D'Angelo, and Sean Parker launched a peer-to-peer file sharing service called Wirehog, a precursor to Facebook Platform applications, which launched in 2007.
n 2013, Zuckerberg launched Internet.org, which he described as an initiative to provide Internet access to the five billion people without it as of the launch date. The project faced significant opposition in India, where activists said its limited internet ran counter to the principle of net neutrality, although Zuckerberg later met with Narendra Modi to discuss further possibilities.
Zuckerberg is a board member of the solar sail spacecraft development project Breakthrough Starshot, which he co-founded in 2016.
Philanthropy and Chan Zuckerberg Initiative
Zuckerberg founded the Start-up: Education foundation. On September 22, 2010, it was reported that Zuckerberg had donated $100 million to Newark Public Schools, the public school system of Newark, New Jersey.
In 2010, Zuckerberg, Bill Gates, and investor Warren Buffett signed "The Giving Pledge", in which they said they would donate to charity at least half of their wealth over the course of time, and invited others among the wealthy to donate 50 percent or more of their wealth to charity.
In 2016, the Chan Zuckerberg Initiative gave $600 million to create the tax-exempt charity Chan Zuckerberg Biohub, a collaborative research space in San Francisco's Mission Bay District near the University of California, San Francisco, with the intent to foster interaction and collaboration between scientists at UCSF, University of California, Berkeley, and Stanford University.
Amidst the COVID-19 pandemic, Zuckerberg donated $25 million to a Bill and Melinda Gates Foundation-backed accelerator that is searching for treatments for the disease. He also announced $25 million in grants to support local journalism that was impacted by the pandemic and $75 million in advertisement purchases in local newspapers by Facebook, Inc., where Facebook would market itself.
Honors & Awards
Since 2008, Time magazine has named Zuckerberg among the 100 most influential people in the world as a part of its Person of the Year award, which he was recognized with in 2010.
In December 2016, Zuckerberg was ranked tenth on Forbes list of The World's Most Powerful People.
In the Forbes 400 list of wealthiest Americans in 2022 he was ranked 11th with a wealth of $57.7 billion, down from his status as the third richest American in 2021 with a net worth of $134.5 billion.
As of March 2023, Zuckerberg's net worth was $64.9 billion according to the Forbes Real Time Billionaires making him the 16th richest person in the world.
A film depicting Zuckerberg's career, The Social Network, was released in 2010.
Controversies
Eduardo Saverin
In 2005, Facebook co-founder Eduardo Saverin filed a lawsuit against Zuckerberg and Facebook, alleging that Zuckerberg had illegally spent Saverin's money on personal expenses.
The lawsuit was settled out of court, though terms of the settlement were sealed, the company affirmed Saverin's title as co-founder of Facebook, and Saverin agreed to stop talking to the press.
Pakistan criminal investigation
In June 2010, Pakistani Deputy Attorney General Muhammad Azhar Sidiqque launched a criminal investigation into Zuckerberg and Facebook co-founders Dustin Moskovitz and Chris Hughes after a "Draw Muhammad" contest was hosted on Facebook for blasphemy.
On May 19, 2010, Facebook's website was temporarily blocked in Pakistan until Facebook removed the contest from its website at the end of May.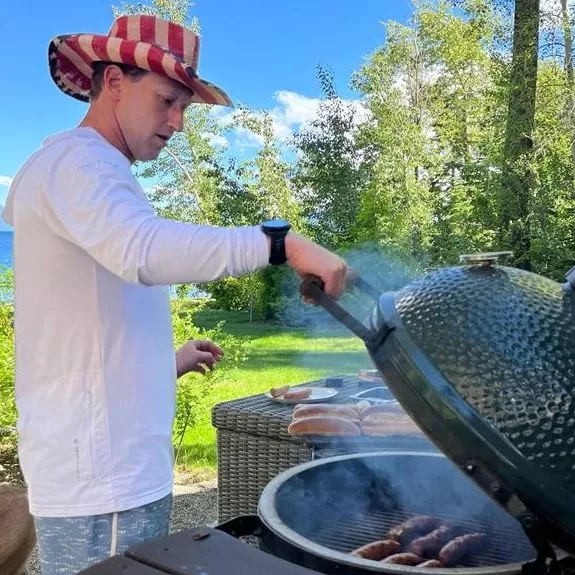 Net Worth Income
---
As of March 2023, Zuckerberg's net worth was $64.9 billion according to the Forbes Real Time Billionaires making him the 16th richest person in the world.
he exec has a 13% stake in the company, whose parent company is now called Meta.
But he doesn't make a large salary — in fact, his take-home pay is just 1%.
| | |
| --- | --- |
| Net Worth | $ 64.9 billion |
| Net Worth In Indian Rupees | Rs 3.90 lakh crore |
| Yearly Income | $12 Billion |
| Income Source | Business magnate, Internet entrepreneur |
Social Media of Mark Zuckerberg
---
FAQ (Frequently Asked Questions)
---
1. Is Instagram owned by Mark Zuckerberg?
Ans. Today Instagram is the most valuable product of Facebook. Mark Zuckerberg is the largest shareholder in the company.
2. Where is Mark Zuckerberg from?
Ans. Mark Zuckerberg is from White Plains, New York, United States.
3. What is age of Mark Zuckerberg?
Ans. Mark Zuckerberg is 38 years old.
4. What is net worth of Mark Zuckerberg?
Ans. Mark Zuckerberg has a net worth of 64.9 billion USD.
5. How many children does Mark Zuckerberg have?
Ans. Mark have 2 daughters and are expecting their 3rd daughter in 2023.
6. At what age did Mark Zuckerberg became a billionaire?
Ans. In 2007, at age 23, he became the world's youngest self-made billionaire.
READ ALSO