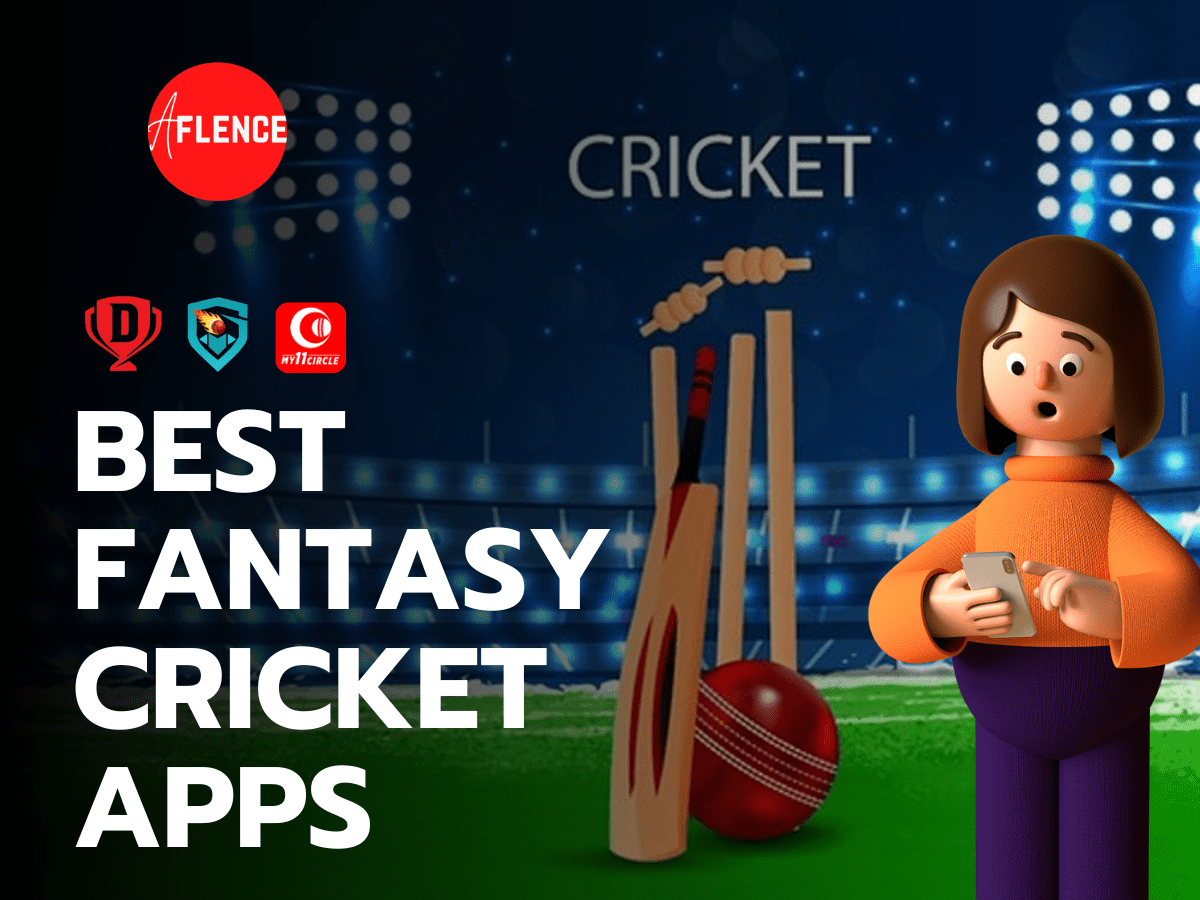 In recent years, sports fantasy and fantasy gaming have witnessed a surge in popularity in India. Thanks to the advent of user-friendly fantasy gaming apps, cricket enthusiasts and sports fans have found exciting ways to engage with their favourite sports while potentially winning real money. In this article, we'll explore some of the prominent fantasy gaming apps in India, with a focus on Dream11 and MyCircle11.

To get best out of fantasy games, you need to use best websites and apps to get the scores and updates on time. You can check out the best apps and sites from here.

1. Dream11
Dream11 is a household name in the Indian fantasy gaming industry. It has played a significant role in popularizing fantasy sports in the country. The platform primarily focuses on cricket, allowing users to create their fantasy teams by selecting players from upcoming matches. Users earn points based on the performance of their chosen players in real matches. Dream11 offers a range of contests, from free-to-play games to paid contests with cash prizes. The app's user-friendly interface, live score updates, and extensive player statistics make it a top choice for cricket enthusiasts looking to test their knowledge and skills.

You can track the stats and records of the cricket players: Click Here

2. My11Circle
My11Circle is another notable player in the Indian fantasy sports landscape. Similar to Dream11, My11Circle offers a wide array of fantasy cricket contests where users can create their dream teams and compete against other users. The app provides real-time updates on matches, player statistics, and an immersive gaming experience. MyCircle11 also offers various promotional offers and referral bonuses, making it an attractive option for users looking to maximize their earnings.

3. Fantasy Power 11
Fantasy Power 11 is gaining traction among Indian users for its user-friendly interface and exciting contests. It offers fantasy cricket, football, and kabaddi, giving users a diverse range of sports to choose from. The app also features head-to-head contests and grand leagues with substantial cash prizes. Regular updates on player performance and match scores keep users engaged throughout the season.

4. BalleBaazi
BalleBaazi is a cricket-centric fantasy gaming app that appeals to cricket fans across India. Users can create their fantasy teams, participate in various contests, and win cash prizes based on player performance. The app offers a unique feature called "Batting and Bowling Fantasy," where users can choose specific aspects of a player's performance, such as runs scored or wickets taken, to earn points. This adds an extra layer of strategy to the game.

5. PlayerzPot
PlayerzPot is a versatile fantasy sports platform that covers cricket, football, basketball, and more. The app provides a user-friendly experience with live score updates and detailed player statistics. It offers a variety of contests, including daily fantasy games and mega contests with substantial prizes. PlayerzPot also has a referral program that allows users to earn rewards by inviting friends to join the platform.

Conclusion
Fantasy gaming apps have transformed the way sports enthusiasts in India engage with their favourite sports, particularly cricket. Dream11, MyCircle11, and other platforms like Fantasy Power 11, BalleBaazi, and PlayerzPot offer cricket fans an exciting and interactive way to test their sports knowledge and win real money. With live score updates, detailed player statistics, and a range of contests to choose from, these apps have become an integral part of the Indian sports and gaming landscape. However, it's essential to remember that responsible gaming is key, and users should play within their means while enjoying the thrill of fantasy sports.